About the Fujio Cup
* Fujio cup has been established in the name of Dr Fujio Takayama, a devoted physician and renowned Obstetrics & Gyanecology Specialist, who has helped many young physicians and scientists from Asia with their studies in Japan. It is he who invited Dr Samuel Abraham after his MBBS in India and helped him with his MD and PhD in Cardiac Surgery in Japan. A thoughtful reciprocation to such magnanimity though still insignificant has made the team NCRM, name this event after him.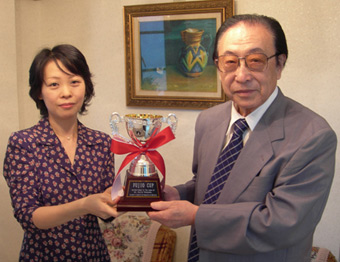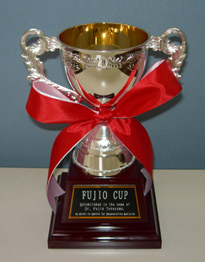 An International Inter-Institutional Quiz Competition on Stem Cells and Regenerative Medicine for undergraduate and postgraduate students of Life Sciences, Biotechnology, Veterinary Science, Dentistry & Medicine. Fujio Cup established in the name of a renowned Japanese physician Dr Fujio Takayama
This is an annual event in commemoration of the inaugural anniversary of NCRM conducted in the month of October. Started in 2006 in Chennai, India as a national event, transformed as a global event since 2017 from when it is hosted in Tokyo, Japan as a part of NCRM NICHE under the sole organizing responsibility of GN Corporation Japan under a licensing arrangement with NCRM.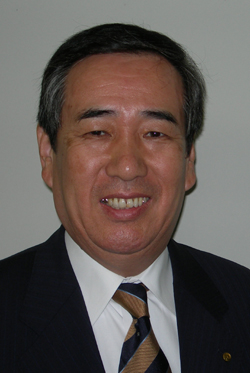 On the 22nd of September, 2006, the Fujio Cup Unveiling Ceremony was held in the residence of Dr Fujio Takayama in the hot-spring resort city of Isawa at Yamanashi prefecture. Surrounded by his colleagues, chief of staff of Takayama Hospitals, staff of NCRM, Japan and close family members he remembered his association with several students from various Asian countries and praised them for their hard working nature. He upon unveiling the Fujio Cup which is a Silver cup with inner side gold plated to be an ever-rotating cup for the best performing team of the Fujio Cup Quiz, he said this should become a cup of Indian brain-olympics on Stem Cells and regenerative medicine and should serve the purpose of its establishment. The cup was received by Ms Amikura Yoshiko of NCRM, Japan to be sent to India for the programme. Mr. Morozumi Yoshio, Ex-officio director and Chairman of Policy & Strategies Committee was also present in the occasion.